Testbox
To ensure the fastest possible introduction of FORMULA® Test Systems and an immediate return on investment, FORM offers customers TestBox® Test Solutions for measuring specific types of electronic component.
Custom and standard types of TestBox® Test Solutions
Each TestBox® is a fully packaged product that transforms the FORMULA® Test System into a ready workstation for measurement of electronic components:
in housing and on wafers
in multisite group test mode
using automatic loaders and automatic probes
under normal conditions and under extreme temperatures (Termostream, flow chamber, hot-cold chamber)
in test mode under the impact of other external factors
The quality of TestBox® Test Solutions is determined by their compliance with standards on electronic components and products, technical requirements and client specifications.
TestBox® Test Solutions are delivered both as part of the Test System delivery, and separately, at any time over the equipment life cycle.
Each TestBox® Test Solution is fully ready for use and includes:
a specialized fixture for connecting a specific type of electronic component
a disk containing test and measurement software
a data sheet and operating manual
manufacturer's warranty
manufacturer's tech support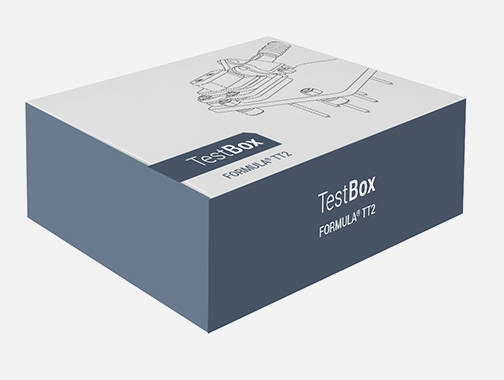 TestBox® Library
Over many years of operation, we have created an entire library of ready Test Solutions for a wide range of electronic components, including hundreds of types of TestBox®.
The Library is constantly being updated. The Test Solutions designs and software are developed by a group of experienced engineers at our accredited testing laboratory. FORM manufactures, supplies and provides tech support for TestBox® in operation.
Today, more than 550 types of Test Solutions developed by us are employed by users of FORMULA® Test Systems, providing metrological uniformity in the quality control of electronic components.
When purchasing a Test System with TestBox® Test Solutions, the customer can immediately begin measuring microcircuits, significantly reducing the time required to release their products and reducing the risks of undetected quality deviations.
Creating custom TestBox® Test Solutions
In addition to supplying ready Test Solutions from the TestBox® Library, we develop and produce custom Test Solutions according to customer specifications.
The custom TestBox® Test Solution development and delivery cycle includes:
Evaluation of requirements for parameters to be tested and measurement/testing modes
Coordination with vendors of additional equipment(automatic probes, automatic loaders, flow chambers, etc.) and evaluation and agreement of requirements for integration
Development of a Technical Assignment for the Test Solutions and agreement with the customer
Development of the Test Solution, including release of design and operating documentation
Technical maintenance and support
Production, debugging and verification of the Test Solution
Validation of the Test Solution on a test lot (provided by the customer), including issue of measurement records from the accredited FORM testing laboratory and a data sheet for the Test Solution
Delivery of the Test Solution to the customer for an agreed program of acceptance tests
Storage of a duplicate of the Test Solution, design documentation and a test model of the electronic component
Delivery time and price
The timeframe for manufacture and delivery of ready TestBox® Test Solutions ranges from five to 30 business days, and the time required for custom Test Solutions is from 20 to 60 business days.

Standard test fixture for testing integrated microcircuits using FORMULA® 2K Test System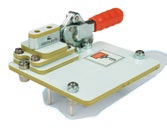 Standard test fixture for testing semiconductor devices using FORMULA® TT2 Test System

Standard test fixture for testing electromagnetic relays using FORMULA® R Test Systems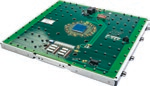 Test fixture for testing Altera STRATIX4 FPGA using FORMULA® HF Ultra Test System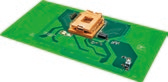 Standard test fixture for testing VLSI circuits using FORMULA® HF3 Test System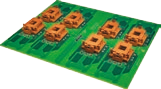 Standard test fixture for testing VLSI circuits in multisite mode using FORMULA® HF3-512 Test System
News